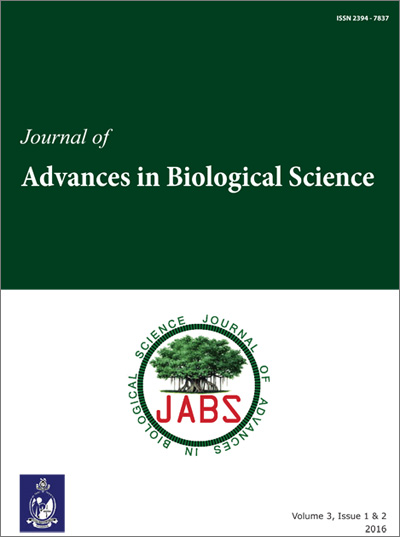 Journal of Advances in Biological Science is sponsored by the Post Graduate Department and Research Center of Botany, Mahatma Gandhi College, Thiruvananthapuram, Kerala, India and is in print version for articles on all aspects of Biological Science
Read More
About Us
---
Journal of Advances in Biological Science is sponsored by the Post Graduate Department and ResearchCenter of Botany, Mahatma Gandhi College, Thiruvananthapuram, Kerala, India and is in print version for articles on all aspects of Biological Science.

The scope of the journal extends from molecular biology through classical biology to taxonomy and ecology. The privilege of publication in the journal is not restricted to members of the institution; contributions from research workers worldwide are welcome. Articles submitted to this journal must be original and not have been published elsewhere. Each accepted article type published by Journal of Advances in Biological Scince follows a specific format. All the articles published in Journal of Advances in Biological Science are rigorously peer-reviewed.

The Journal is published biannually (two issues per year) by the end of June and November.